MY STORY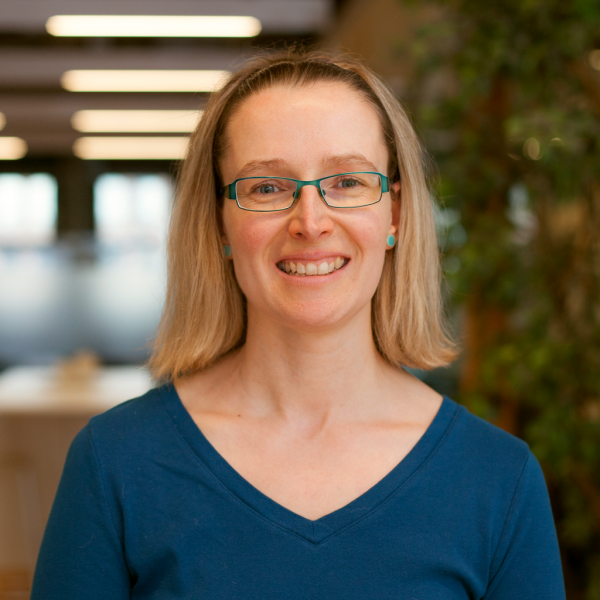 My interest in the field of scientific communication was sparked by a summer job during my undergraduate studies in Art & Art History, as a Botanical Illustrator for the University of Toronto Mississauga botany department (1996-97).
Upon graduating I started an internship at Canadian Art magazine. This led to a full-time position as their Production Manager (1998-2000) and courses in copy editing and fact checking with Ryerson's continuing education department (1999-2000). My participation in the Canadian Magazine Publishing Association's two-week boot camp (1998) gave me my first professional writing opportunity: a recurring column for Canadian Packaging Magazine.
With a desire to renew my focus on art, I took a position as a Sales Associate/Gallery Manager with Edward Day Gallery (2000-02). While working at the gallery I also took science courses, working toward my goal of a degree in medical art.
From 2002-04 I studied art and science in the University of Toronto's Master of Science in Biomedical Communications. My independent research project involved script writing, storyboarding, filming, editing and DVD design.
Upon graduating I worked at Artery Studios Inc. as a Medical Illustrator/Animator (2004-08) researching medical issues, creating storyboards, compositing animation footage, and rendering illustrations. During this time I also developed and taught a course in digital image manipulation as a Faculty Member at the Art Institute of Toronto (2007).
In 2008 I joined INVIVO Communications Inc. as the Director of Interactive Media, managing projects in pharmaceutical and medical communications, which ranged from iPhone games to HD touchscreen kiosks. In many ways it was a return to the responsibilities of my days in publishing, but with the greater thrill of managing my own team of programmers, designers and editors.
In the summer of 2010 I embarked on a year-long sabbatical, joining my husband as his scientific research took him to Washington DC, Hawaii, and Grenoble, France. It was a real change of pace, with time for painting and sketching, photography, museum visits, nature hikes – during which I also kept busy compiling an extensive blog of my experiences.
That year also gave me the opportunity to launch Studio Saunders, bringing together my love of art and language in working with agencies in the health communications sector to provide art, writing and editing services. I also developed visualizations to promote green initiatives and a sustainable future. And I continued to develop my work in medical illustration by freelancing for a major medical textbook publishing company.
After my return to Toronto in 2011, I rejoined INVIVO as a freelance Quality Assurance Editor and Content Developer. In 2013 I became Manager, Quality Assurance at INVIVO, with a subsequent promotion in 2014 to Director, Quality Assurance and Editorial. Our department worked across a wide spectrum, from technical software testing to copy editing to medical writing.
In 2014 I became a member and attended the annual conference of the American Medical Writers Association. In 2016 I became INVIVO's Director, Content and Editorial, leading the team in researching and writing animation scripts, digital detail aids, games, training resources, simulators and conference booth showpieces.
In 2017 I returned to the creativity and independence of Studio Saunders, providing freelance medical writing and editing services to the health communications field.